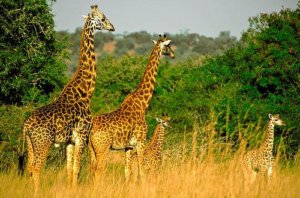 Volcanoes National Park is located in the northern province of Rwanda. It is part of Virunga Conservation area. Africa's oldest National Park established in 1925.
The Great Virunga Conservation volcano region, is home to 50% of the world's population of mountain gorillas. At total of just over 604
Volcanoes National Park has the most habituated groups of mountain gorillas. 10 family groups with some consisting as many as 28 members. It also has five of the eight Volcanoes of Virunga Mountains which include: Karisimbi (4507m), Bisoke (3711m), Muhabura (4127m), Gahinga (3474m) and Sabyinyo (3634m.
The base for the ground-breaking work of primatologist Dian Fossey, portrayed in the book and film Gorillas in the Mist.
Once on brink of extinction but thanks to Diana Fossy life's work, these beautiful endangered species have began to flourish.
Volcanoes National Park is a once in a lifetime one of a kind wildlife experience.